As of May 1st, 2021, Design Bundles are officially a certified CarbonNeutral® company in accordance with The CarbonNeutral Protocol and the standards laid out by the International Carbon Reduction and Offset Alliance (ICROA).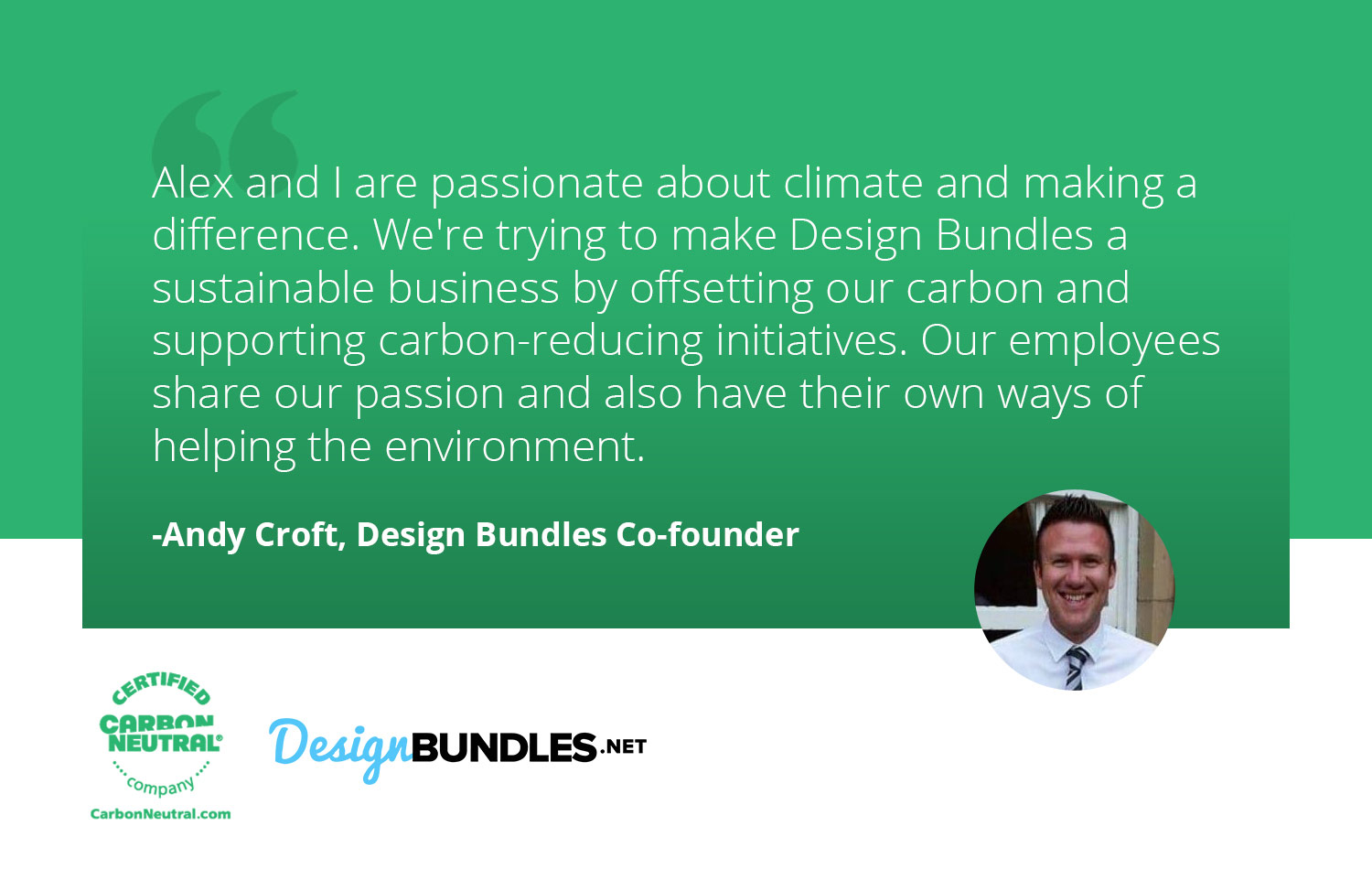 Solidifying Our Commitment to Net-Zero Carbon Emissions
Reaching certified CarbonNeutral status reflects our company-wide mission to become an environmental leader within our industry and our pledge to reduce Design Bundles' carbon footprint to net-zero.
To achieve CarbonNeutral certification, we adapted our internal systems and processes and the way we engage with external stakeholders, including:

We adopt remote working practices across the board. All of our employees work from home. Working in this way helps the environment and promotes employee wellbeing.
We do not expect our employees to travel for meetings or do a daily commute to the office, which significantly reduces carbon emissions.
We use digital channels to communicate with our internal team and external stakeholders. Once again avoiding excessive travel to attend in-person meetings.
Design Bundles offsets individual employee emissions from electricity use and our company server electricity usage by supporting carbon-reducing initiatives.
Darkwoods Forest Conservation, Canada
To help us meet our goal for a net-zero future, we support Darkwoods Forest Conservation, Canada. The land conservation initiative protects over 150,000 acres of forest in British Columbia, ensuring its continued existence for generations to come.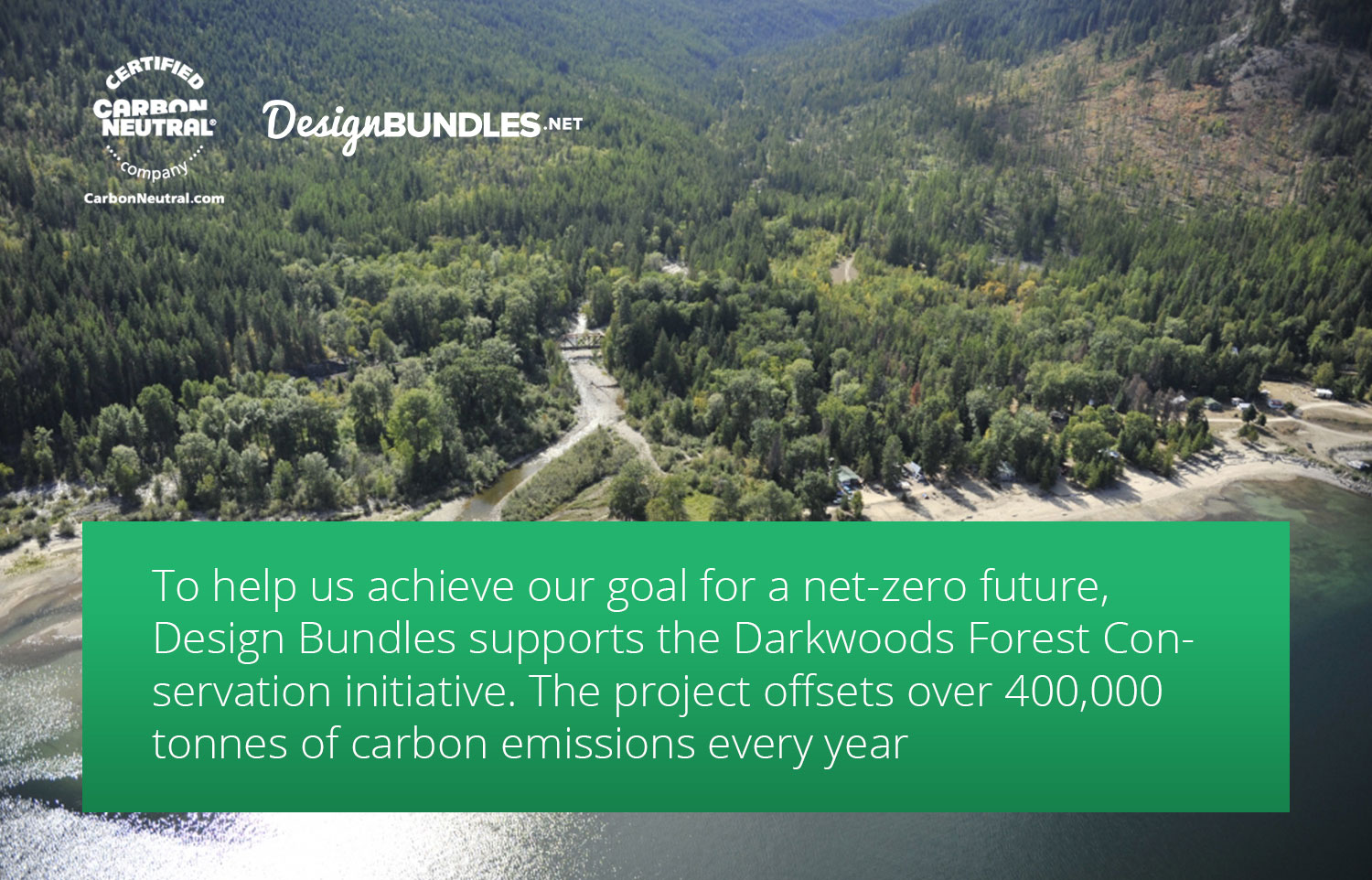 The Darkwoods Forest Conservation initiative offsets over 400,000 tonnes of carbon emissions every year, protects native tree and animal species, and preserves environmentally friendly freshwater systems.
What Does This Mean for Our Customers?
As an organization, we are exceptionally proud to achieve CarbonNeutral certification and support the Darkwoods Forest Conservation initiative. But what does this mean for our excellent customers?

You can access high-quality, premium, and professional design resources with up to 96% off the RRP. Yay!
All while supporting a CarbonNeutral certified company and thousands of independent designers committed to reducing climate impact. Double yay!
And because of your support, we can work with environmental projects Darkwoods Forest Conservation, Canada: it's a win-win for people, planet, and creativity. Triple yay!
New to Design Bundles? No problem! Enjoy some FREE Design Products on us, knowing you're supporting a CarbonNeutral company.